Can Everton beat Liverpool tomorrow?
As the latest Merseyside derby approaches Everton come into the match having endured a chastening defeat to Manchester City. We ask can the Blues beat their free-scoring neighbours.
On the face of it the gap between Everton and the Reds has not been this great for a number of seasons. This past week with City twice visiting Merseyside has only underlined that fact.
After the Blues were soundly beaten at home 3-1 by City on Saturday, Liverpool dismantled the same team 3-0 on Wednesday night.
So is there any hope that Everton can defeat their rivals and at least give supporters something positive to remember this season. This derby game is particularly important for that reason.
Liverpool have been scoring sacksful of goals, in fact they are averaging a frightening 2.3 goals a game. They have scored four goals on seven occasions, five goals four times and seven goals twice!
And some of Liverpool's biggest wins this season have been away from home indicating how effective they are on the counter-attack. All this makes for sobering reading.
But before Evertonians lose heart Liverpool have been defeated this season, most recently by Swansea and Manchester United in the Premier League and those loses show that they do have weaknesses.
Those two defeats have several commons themes that give a strong indication of where Everton should look to combat Liverpool.
Defend in depth and with organisation
Both Swansea and United defended in-depth with great determination and organisation when they beat Liverpool.
Ironically given all the criticism that manager Sam Allardyce has been facing for his style of play, his preferred method of approach is ideally suited to a game of this kind.
Packing the defence and denying the opposition space and time in the final third is just what you need to do against Liverpool. In fact it's what Everton did quite successfully in Allardyce's first  derby just after his appointment.
Showing individual and collective commitment to the cause (something that was conspicuously absent too often last weekend) is also vital. You need a bit of luck too of course.
Everton have also been good at recovering from losing positions this season and may need to do so again as its seems very likely Liverpool will score. If the Blues do go behind they mustn't let heads drop.
Although the Reds and Manchester City have been similarly high-scoring and attack minded this season, in fact there are subtle differences between the two teams.
City are even more dominant in possession and tend to vary the pace and tempo of their play while always looking to build attacks and score goals.
Liverpool when they are at their best play at a consistently high tempo almost at breakneck speed and also pressing very high up the pitch. When they do this really well Liverpool can beat anyone as they showed on Wednesday night.
They also don't rely as much on dominating possession and perhaps that makes them a better balanced side than City. It means they are more comfortable allowing their opponents to have the ball then nicking it off them and breaking very quickly.
But they don't have the creative midfield play-makers of City so if you are able to defend deeply and in an organised way Liverpool struggle to break teams down the way City can.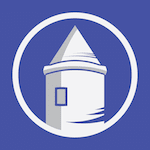 Everton FC
As a contributor, we look for your ingenuity and creativity, as well as your knowledge on specific fandoms. This is a great role for the budding writer or blogger looking for an exciting platform to hone their craft. As a contributor, you will receive unparalleled support, training, and exposure for your growing voice.
Attack with a physical approach
Although since signing Virgil Van Dijk in January, the Reds have improved defensively they are still vulnerable at the back if you can force them into mistakes.
Attacking with a physical approach seems to be effective. Liverpool are not as physically strong team as others so don't respond well to this tactic. It's also important to try to create as many chances for aerial duels as possible as this is one of Liverpool's biggest weaknesses.
In other words they don't deal very well with high balls well and so every chance to secure set-piece opportunities should be taken and not wasted.
When they beat them recently at Old Trafford, Manchester United dominated these situations and it represents an effective way to threaten Liverpool. And of course both United's goals came from these opportunities.
In striker Cenk Tosun Everton have a player up front who can provide a physical challenge and seems to be a very willing and able to do so.
Unfortunately Everton have not been very effective in this respect but they must do better on Saturday.
And unlike in the match against City, Tosun must have pace and support around him to enable him to lay the ball off and get into the box quickly.
Although he and Dominic Calvert-Lewin don't seem to have developed a great understanding as yet, I'd be tempted to play DCL alongside Tosun as he can provide a greater physical presence than Walcott .
You must take your chances!
It's the same old refrain and yes it's obvious but you have to take your chances when they come your way against a team like Liverpool.
Swansea for example only had three shots but two were on target and they scored one goal. United had five shots, two were on target and both were scored.
Everton have not been too bad in respect of taking chances recently and they must ensure they do so again.
Against Brighton for example the Blues had three shots on target and scored two goals and away to Stoke Everton again scored two goals from four shots on target.
More of the same please tomorrow lunchtime!
Well there we go that's how the Blues might beat their neighbours tomorrow. Perhaps if Everton can do all these things and get a bit of luck, something we've rarely had in recent derby's, then they might do it.
There are a couple of other things that might help. It's possible Mohamad Sala will be injured and if all else fails maybe Evertonians can offer up a prayer to whatever god they believe in just for insurance!