How can Everton beat West Ham?
Everton's very last match of the 2017-18 Premier League season takes place at the London Stadium against West Ham United on Sunday.
So for the last time this campaign we take a look at the Hammers and ask how can Everton beat them?
After last weekend's pitiful display against Southampton, it seems even more important that the Blues try to put a decent performance together for what will be another sold-out away end.
For their part West Ham, who are virtually safe, will want to take the three points and finish well at home. Although they play Manchester United on Thursday so might be tired come Sunday's game.
If they lose that game they will be under more pressure to produce something against Everton.
The Blues have an excellent record against West Ham and they are a team that Everton traditionally enjoy playing.
And the Hammers have certainly not always enjoyed playing at their home ground where they have lost six times already this season in the League.
West Ham and their fans have still not got used to the London Stadium and this has been another difficult campaign for them.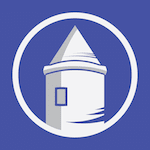 Everton FC
As a contributor, we look for your ingenuity and creativity, as well as your knowledge on specific fandoms. This is a great role for the budding writer or blogger looking for an exciting platform to hone their craft. As a contributor, you will receive unparalleled support, training, and exposure for your growing voice.
The Hammers are a very similar team to Everton they struggle to keep the ball, don't have many shots at goal but put in a lot of tackles.
This should mean they would be in a similar position to the Blues but it goes to show that many Premier League matches are won or lost by very small margins.
Like Everton they are good at coming back from behind in matches. And they are a physical team that can cause sides problems from long balls and crosses.
West Ham do also have two genuine quality attacking players in Marko Arnautovic and Manuel Lanzini. They both have the ability to create and score goals and can win a game on their own.
Arnautovic, in particular, has had an excellent season scoring 13 times and making 5 assists in a struggling team. His performances have attracted the attention of other Premier League sides.
But West Ham have leaked a lot of goals this season, in fact they have the worst goals against record in the League alongside Stoke City.
So even Everton's anaemic attack should enjoy playing against them.
The Hammers are also very poor at preventing counter-attacks so that should be a profitable route to goal for the Blues, if they have the imagination and skill to take advantage.
Lets hope that Theo Walcott is fit and available as his pace and flair is exactly what West Ham don't like facing. Also it's critical that Cenk Tosun gets some service, especially as he has a knack of scoring away from home.
Whoever plays Everton mustn't produce a performance as lacking in attacking impetus as they did last weekend against the Saints and we don't need to play two defensive midfielders either!
So in summary it's another very winnable match on Sunday, can Everton finish this campaign then with a performance to remember..?