An Everton team to play West Ham
Tomorrow's final Premier League match against West Ham gives Everton the chance to sign off on a poor season in style. Will the Blues be able to do that?
Everton have to give their loyal supporters something positive in tomorrow's fixture.
And given all the recent rumours and speculation it's also possible that the game at the Hammers might be the last for manager Sam Allardyce.
While Wayne Rooney is not likely to play and might have already played his last match for the Blues.
The Guardian are reporting that Allardyce will be meeting majority shareholder Farhad Moshiri next week for a final meeting about his future.
This comes after he had apparently already met with the Everton owner and discussed plans for next season with him!
Rooney's next move will depend on the outcome of these talks with the paper claiming he wants to stay at Everton but only if Allardyce leaves.
It does seem like a groundhog day scenario where we're constantly talking about the same problems day after day. To say that things at Goodison Park are uncertain is putting it mildly!
Anyway returning to the actual football, Everton still have to put a team out to play West Ham tomorrow. So what should that team be?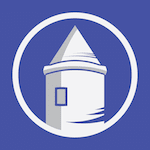 Everton FC
As a contributor, we look for your ingenuity and creativity, as well as your knowledge on specific fandoms. This is a great role for the budding writer or blogger looking for an exciting platform to hone their craft. As a contributor, you will receive unparalleled support, training, and exposure for your growing voice.
Goalkeeper
Of course no surprise as Jordan Pickford picks himself. In fact his performances have been the one consistently positive aspect of this campaign.
Defence
The back four has also become consistent as Everton have finally been able to pick the same four defenders for several games in a row. And of course it's shown in results.
So that defence is Seamus Coleman, Phil Jagielka, Michael Keane and Leighton Baines.
Midfield
Given Everton's problems in midfield with James McCarthy, Gylfi Sigurdsson and Rooney all injured and Mohamed Besic out on loan there's not a lot of options here.
I would give both Nicola Vlasic and Davy Klaassen a game playing alongside Idrissa Gueye. It's a very attacking midfield but there's no point Everton being cautious or defensive.
It will also give these two players a final chance to impress before the summer transfer window opens.
Forwards
Up front the Blues have similar issues with several players unavailable. So it will be the same front three of recent matches, Theo Walcott, Cenk Tosun and Yannick Bolasie.
I'd play Walcott on the left to allow him to cut inside and use his pace and movement to good effect. I think that would suit him better because he is not a natural winger.
It would also create space for Baines to exploit overlapping from left-back.
Bolasie, despite his poor recent performances should be given another chance.
One of the big criticisms of him is that he often stops when playing on the left-wing to cut back onto his right foot rather than keep running.
He was much more effective when he shifted to playing on the right in the game against Newcastle, running at the full-back and putting in the cross that Walcott eventually scored from.
And that's crucial as Everton must put in more quality crosses and balls into the box for Tosun to attack.
Well that's my team for the game tomorrow let's hope that Everton can round off the season with a resounding win and give Blues fans a lift before what seems certain to be another difficult summer begins.