Disunited Everton face latest must win game
After a terrible week for Everton, the Blues welcome Brighton and Hove Albion to Goodison Park tomorrow for yet another 'must win' Premier League game.
It's been one of worst seven days or so that I can ever remember in all my years following Everton. Another horrendous derby defeat to that lot next door, followed by fan protests, (something I never recall happening before), and rumours of player conflict in training and unhappiness with the new manager's tactics.
All this came just a few weeks after so much optimism was generated with the unexpected appointment of Carlo Ancelotti. Now after a very challenging Christmas and New Year period, the Toffees have on paper, a more winnable run of matches coming up this month.
Can the management, players and fans put all this behind them on Saturday? The atmosphere at Goodison tomorrow will be telling.
Given all this alleged player unrest and the pitiful performances of so many of them, Ancelotti has an unenviable task trying to select a team for tomorrow's game.
Brighton like to play possession football and operate with plenty of width. They take lots of shots and are strong in the air. Put them under pressure though and they are vulnerable.
So anyway here's my stab at a team to take on the Seagulls.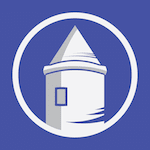 Everton FC
As a contributor, we look for your ingenuity and creativity, as well as your knowledge on specific fandoms. This is a great role for the budding writer or blogger looking for an exciting platform to hone their craft. As a contributor, you will receive unparalleled support, training, and exposure for your growing voice.
In goal I would be bold and give Jonas Lossl a start. Jordan Pickford has been very erratic and inconsistent recently and even his kicking, usually a very reliable part of his game, has been off. And despite his long time as Everton number one, he still doesn't seem to have a solid understanding with his defenders.
Brighton are also a physically strong side, good at set-plays and I think that's another area where the England man struggles to assert himself.
In front of Lossl I'd pick Yerry Mina and Mason Holgate at centre-back. Although neither have been at their best recently, (of course who has?), they still represent the best combination at the heart of the Blues defence.
At full-back, although Djibril Sidibe certainly has his defensive deficiencies, I still prefer him to Seamus Coleman, whose legs have gone. On the other flank I would go with Leighton Baines, given Lucas Digne's poor form.
Midfield is the biggest problem area. Who plays here as there are so few choices? My preference would be to go with Theo Walcott, Tom Davies, Morgan Schniederlin and Bernard.
Walcott was perhaps the Toffees best performer in the FA cup derby, which is not saying much obviously! On the left hand side, Bernard is probably the best option and his trickery gives the Toffees something different in attack.
In the centre I would give Davies another go rather than Gylfi Sigurdsson, who has been truly dreadful in a Blues shirt recently, and is allegedly one of the ring-leaders of the player dissent with Ancelotti. To be honest I don't think he should ever play for Everton again.
So we move to the Blues attack. Again there are precious few options. It's tempting to go with the regular pairing of Richarlison and Dominic Calvert-Lewin but I think that's gone a bit stale, with Richarlison especially poor last weekend.
So I would be bold again and partner Calvert-Lewin with Moise Kean tomorrow. The young Italian deserves a starting shot, given how moribund the Toffees attack was last Sunday. He and the Englishman haven't been tried together, something I'd like to see.
Whatever team Ancelotti picks, I really hope that those players come together, give 110% tomorrow and that their performance leave the supporters with a good feeling at full-time. Three points is also surely a must.