Everton transfer rumour round-up
After a host of players have been linked with Everton, there appears to be some further progress on several names that the Blues have already been linked with.
Local paper the Liverpool Echo are saying that Everton are waiting on Tottenham's possible sale of Christian Eriksen to Inter Milan, before the Toffees can complete a move for the Italian club's Uruguay midfielder Matias Vecino.
Vecino is a player that the Blues have been persistently connected to during this January transfer window. He is supposedly someone that the Everton brass are keen to bring in now, if such a situation can be achieved before the window closes.
It's not clear though whether this deal would be on a loan basis to begin with with a possible view to a permanent transfer in the summer.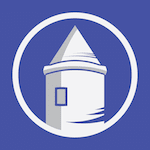 Everton FC
As a contributor, we look for your ingenuity and creativity, as well as your knowledge on specific fandoms. This is a great role for the budding writer or blogger looking for an exciting platform to hone their craft. As a contributor, you will receive unparalleled support, training, and exposure for your growing voice.
If Spurs can offload Eriksen for a fee this month, then Inter will perhaps be prepared to consider selling Vecino to Everton.
There's not a great deal to say about the Uruguayan. He hasn't played a lot this season for Inter Milan but he looks to be a very solid central midfielder who can defend, create and score goals. At 28 he is also the right sort of age, if he can be acquired without huge cost.
Were he to come to Goodison Park, he would be a player who should be able to help stabilise the middle of the park where the Toffees are very weak and lack quality options.
Another player that the Blues are being consistently rumoured to be trying to sign, is the Brazilian centre-back Lucas Verissimo. The Santos player is a well-regarded ball-playing defender who would fit into the kind of style of play that Ancelotti likes to employ in his sides.
His club are apparently really struggling financially and would be prepared to sell Verissimo for around £8 million or so. This would seem a bargain for such a player. He is only 25 years old, so would certainly represent an investment for the long-term as well.
Both these footballers do seem to be the kind of player that Everton need to stabilise the team as they prepare for a push towards European qualification, if at all possible by season's end.