Rumma Milan keeper to join Everton
Transfer rumours continue to bubble up as the Premier League shutdown continues and the press search for football stories. The latest have Everton being linked with a summer move for the AC Milan goalkeeper Gianluigi Donnarumma.
The 21-year-old is entering the final year of his current contract at the Italian giants and media reports indicate that Everton are one of several English clubs interested in signing him.
If the Toffees are looking at Donnarumma, they will likely face stiff competition from Chelsea as well as other top European clubs. In addition Milan, if they sell, will be looking for around £50 million, which would surely be too much for the Blues.
Goalkeeper, (along with several others!), is a position where Everton have to make some difficult decisions this summer after what has been another inconsistent and under-achieving season.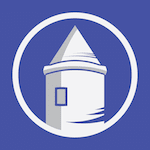 Everton FC
As a contributor, we look for your ingenuity and creativity, as well as your knowledge on specific fandoms. This is a great role for the budding writer or blogger looking for an exciting platform to hone their craft. As a contributor, you will receive unparalleled support, training, and exposure for your growing voice.
Current incumbent Jordan Pickford has had a tough and very frustrating campaign. He mixes some fine performances and great saves, with characteristically erratic displays, which so often leads to unnecessary goals and dropped points for his team.
There are also questions around whether he his sufficient height and reach for the modern number one, especially when dealing with long shots and high balls.
Manager Carlo Ancelotti though has given Pickford his backing this season and despite these issues, seems to be content with the England man, at least for now.
However that might change in Donnarumma becomes available. He is a very capable and highly-regarded stopper who would undoubtedly provide great competition to Pickford and Ancelotti will no doubt be very aware of his qualities.
The Milan player has a number of strengths and is a very well-regarded goalkeeper who perhaps also offers greater consistency and maturity than Pickford, despite being the younger man.
In addition due to his youth, signing him would fit in perfectly with Marcel Brands transfer strategy. Furthermore his agent is Mino Raiola, who has close links with Blues owner Farhad Moshiri.
That relationship of course helped secure the unexpected signing of another talented young Italian footballer, Moise Kean, last summer.
So if Donnarumma does become available in the summer, it wouldn't necessarily be a total surprise if Everton do genuinely become involved in an attempt to sign him.