Might Immobile be Everton striker
Another day and another new transfer rumour involving Everton that I feel compelled to talk about given the lack of other football news stories.
This time it's not a rumour related to any possible defensive options Everton might be interested in, and instead this story focuses on forward options.
One of the issues I have mentioned before on this site, is whether or not the Toffees need an experienced striker to compliment Dominic Calvert-Lewin, Richarlison and Moise Kean.
I feel that if the Blues can find a seasoned striker with the proved goal-scoring ability, it will certainly help Everton's shots-to-goals ratio, which needs to improve, and provide some important mentoring to these young forwards.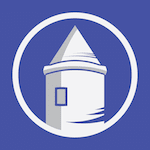 Everton FC
As a contributor, we look for your ingenuity and creativity, as well as your knowledge on specific fandoms. This is a great role for the budding writer or blogger looking for an exciting platform to hone their craft. As a contributor, you will receive unparalleled support, training, and exposure for your growing voice.
Well according to a supposed 'exclusive' in the website 90min, it seems Carlo Ancelotti agrees, and is considering an audacious swoop for another Italian star, this time its the Lazio forward Ciro Immobile in the summer.
The 30-year-old striker has enjoyed a superb season in Serie A and has bagged a league leading 27 goals playing for the blue half of the Italian capital's clubs.
Lazio have also emerged as surprise contenders for the Scudetto, before the current coronavirus crisis hit and the league was suspended and the country went into virtual lockdown.
Immobile is exactly the kind of player that might well be ideal for Everton next season providing the nous, experience and goals to compliment the Blues stable of young strikers.
He is also a player who would make an ideal foil for Calvert-Lewin, Richarlison and Kean and I think would be able to make and score goals alongside any of those players.
However, as the article underlines, Immobile has struggled whenever he has played abroad and is in a long-term contract with Lazio.
And given the Italian international's excellent season, it's not too likely Lazio will let him go and if they did, he would probably have plenty of suitors from around Europe's top leagues.
Although at his age his fee would be a little lower than if he was 25 or so and therefore were the Serie A club to sell and Everton to go for him, he might be more affordable.
Well there we go, another story manufactured by the media to fill the pages during this bizarre enforced period of stasis until the Premier League is back again.