Who's Everton player of the season
If the current Premier League campaign isn't resumed, (and Liverpool don't get to win the title- yes please!!), then who would be the Everton player of the season?
This is a tough question to answer. If this season to be cancelled and we finished now, I think it's pretty clear, Everton have not had a great campaign overall.
I've touched on this before, but in truth the Toffees haven't achieved anything near what might have been hoped for, or even possibly expected of them, in August.
The previous season had finished on something near to a high. The Blues had completed the 2018-19 campaign in good form with some excellent wins at the grand old lady.
After a half decent start to 2019-20 though, the wheels started to come off big time and too soon the Blues were staggering from one dreadful performance to another, culminating in that humiliating derby defeat at Anfield back in early December.
Although there were a few bright spots occasionally in the enveloping gloom, in general the Toffees were in virtual free fall, and staring possible relegation in the face.
By this time Marco Silva had lost the crowd and the club were forced, somewhat against their will it seemed, to make a change especially after that Liverpool defeat. So Silva was fired and the search was on for the fourth manager under Farhad Moshiri's reign.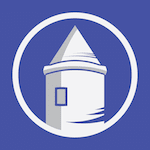 Everton FC
As a contributor, we look for your ingenuity and creativity, as well as your knowledge on specific fandoms. This is a great role for the budding writer or blogger looking for an exciting platform to hone their craft. As a contributor, you will receive unparalleled support, training, and exposure for your growing voice.
Then after a reinvigorating spell under temporary manager Duncan Ferguson, on an unusually and appropriately sunny afternoon in mid-December, Everton announced they had pulled off a massive coup and Carlo Ancelotti was unveiled as the new manager at Goodison Park.
Since Ancelotti took over there has been a definite and visible improvement in terms of the team's performances and results.
All that though came to a shuddering halt at Stamford Bridge in the Blues last Premier League game as they went down to a sobering 4-0 defeat. With another derby coming up next, then perhaps the suspension came at a good time!
But who, if anyone, has been the standout player of this campaign and would be crowned player of the season if it finished now?
Very few Toffees players have been in good form during this season. In fact several of the better performers from the last campaign have been below par. I'm thinking particularly of individuals such as Lucas Digne, who has too often been a shadow of last season's player.
Another example is goal keeper Jordan Pickford. The England number one has been more and more erratic and prone to an increasing number of individual and often unforced errors, which are proving costly.
Many of the Blues other current players have also been very inconsistent too. Individuals such as Djibril Sidibe, Theo Walcott and Morgan Schniederlin have been very unpredictable, mixing occasionally decent performances with some horrendous outings.
So who has stood out and/or improved. I think that without doubt the most improved player for Everton this season has been Dominic Calvert-Lewin.
The young striker has had a difficult time at Goodison Park since he first burst onto the scene and made an early, promising impact, culminating in his scoring the winning goal for England in the Under-21's World Cup final in 2017.
So it was obvious he had talent and potential but as so often with these young prodigies, the real question was could he deliver on that talent, long-term and fulfill it with Everton?
Up until this season the answer was surely, not yet. Calvert-Lewin had struggled for a regular place in Silva's team and when he did, he flattered to deceive, making poor decisions and too often failing to take good chances in front of goal.
Many supporters were beginning to feel that he was ultimately just not good enough for the Premier League and should be moved on.
Two things however changed for him over the last six months.
First of all I think the signing of Moise Kean in the summer might have helped focus Calvert-Lewin's attention. He could not have failed to start thinking this lad has been bought to replace me so I need to step up if I want to stay at Goodison Park.
The second positive change was the sacking of Silva. Although Silva has taken much flak for Everton's struggles this past 12 months or so, in truth he was a little unlucky losing his brand new midfield signing Jean-Philippe Gbamin and then not getting the players he wanted at the end of the transfer window.
But he still insisted on playing a 4-2-3-1 formation, which saw Calvert-Lewin too often isolated on his own up front, forcing him to drop back deeper to get involved and meaning he had to do a lot of work off the ball and on the flanks.
This also prevented him from working on improving his finishing and become a more effective striker in and around the penalty box.
Once Silva had departed, the Blues switched immediately to a 4-4-2 formation, first under Duncan Ferguson and then Carlo Ancelotti.
This meant that Calvert-Lewin finally had a regular partner alongside him in Richarlison. This gave him the support he needed and the chance to concentrate on finding space in the area and get on the end of Everton's attacking play.
Now the question was could he deliver? And the answer has been yes.
Since first Ferguson and then especially Ancelotti took over, Calvert-Lewin has made great strides and now looks much more the Premier League centre-forward Blues fans hoped they had.