Angelic defender coming to Everton
There has been plenty of talk about who Everton are looking to sign this summer and the most persistent rumour involves the Lille defender Gabriel. Now it seems as though the Blues have had an offer for him excepted.
Sky Sports claim that Everton are one of four major clubs to have lodged a concrete bid for the Brazil centre-back, ready for a possible summer transfer.
The move has been something that we've covered several terms already since the Premier League lock down started this month. Sky Sports says that to get him the Blues will have to be willing to part with around £30 million.
The left-footed centre-back has just signed a new contract with the French club and hasn't registered an obvious interest in moving to England, claiming that he is committed to the French club. But despite that it does look as though Lille will be prepared to sell him given the sort of money on offer.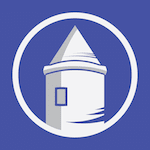 Everton FC
As a contributor, we look for your ingenuity and creativity, as well as your knowledge on specific fandoms. This is a great role for the budding writer or blogger looking for an exciting platform to hone their craft. As a contributor, you will receive unparalleled support, training, and exposure for your growing voice.
The young defender looks a decent prospect. He will add pace and power at the heart of the Blues defence and being left-footed I think will also prove particularly useful as Ancelotti likes to play in a way that allows one or other of his full-backs to get far forward leaving a makeshift back three.
And in addition, lets hope that the pull of Carlo Ancelotti helps to persuade him to plump for Everton over his other prospective suitors in the summer.
On the other hand, one other player that the Toffees boss is believed to be keen on bringing to Goodison Park, is not apparently leaving his current club.
According to the Liverpool Echo, the Lazio striker Ciro Immobile is not ready to move in the summer and seems to be committing his future to the Italian club.
This speculation always seemed very much simply paper talk a rumoured move that never had any chance of being anything more.
If the Blues are considering moving for a senior striker who can add additional quality and goals to the Blues attack, then it will have to be a lower profile player, such as a veteran I've mentioned before; Josep Ilicic.
As the days pass and with no sign yet of a resumption of Premier League football, there is plenty of time for the Everton hierarchy to reflect on their options whenever the transfer window opens.