£25 million Everton player could end up in France as a part of a swap deal
Everton striker Moise Kean seems to be stuck in a cycle where he keeps on jumping between Everton, Juventus and PSG. The Italian striker faces an uncertain time in Turin and there are strong chances that he will leave Juventus this summer.
When Kean arrived in Merseyside, he was considered to be one of the most promising youngsters across Europe and many handed Everton praises for snapping up the Juventus academy product. However, since then, Kean was on a downward spiral for Everton. After netting just two goals in his first season, Kean was desperate for more game time and he headed to PSG on a loan deal.
His fortune changed in Paris where he became a lethal weapon in the attack. Among the multitude of superstars in PSG lineup, Kean made a name for himself, netting 17 goals in 41 appearances.
His market value sky rocketed and Everton were ready to cash in on him. That's when Juventus came in and signed Kean on a two year loan with an obligation to buy for €28 million. The Bianconeri hoped that Kean will be their prime striker in the long term. However, Max Allegri decided to bring Dusan Vlahovic to the Allianz Stadium and give him the responsibility of being the club's prime goal scorer.
Everton striker Moise Kean could end up playing for PSG next season
While Vlahovic didn't disappoint, Kean's season with Juventus was underwhelming. The 22 year old scored six times in 42 games, which is not a healthy return on the investment. With the 2022-23 season on the horizon, the Old Lady will have to make the payment for the second year loan deal which amounts to €4 million.
However, there have been reports in the past that suggest that the Italians are planning to activate the buy option this summer and sell Kean to another interested party.
There was interest from the Premier League. PSG have always been admirers of Kean's talent and were mightily impressed with Kean's displays during the loan spell. The 22 year old also likes the idea of returning to PSG.
According to Gazzetta Dello Sport (via Sport Witness), Juventus want to get rid of Kean and they have devised a plan to do so. The Old Lady are hoping to strike a swap deal with PSG which will see Kean move to Paris and Juve acquire the services of Leandro Parades.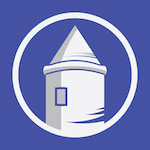 Want your voice heard? Join the Prince Rupert's Tower team!
Write for us!
In this case, the Toffees will miss out on €4 million and if such a deal is to be advanced, Everton and Juventus will have to renegotiate the current terms of the deal, for which the Toffees have shown little ambition.
Kean and Parades are valued at around €30 million so a straight swap will work for both parties as PSG will get their striker and Allegri will get the midfield profile he's been wanting.
With Everton in no mood to renegotiate the terms of the deal, the only way is if Juventus buy Kean permanently this summer and then sell him or use him in a swap deal. The Toffees should be open to such a deal as Everton will receive €28 million this summer instead of next summer. The funds through Kean's sale will help Frank Lampard carry out the summer rebuild.
Will Moise Kean play for PSG next season?